In the lively and diverse city of Dubai and the surrounding areas, where companies are of every kind in the city, having quality uniforms is crucial. No matter, if you operate an eatery, hospital, medical clinic, or other kind of business, wearing proper uniforms, can make an enormous difference to the perception of your brand and employees' satisfaction. That's where Linkwell Uniforms the top uniform company Dubai.
Uniform Company Dubai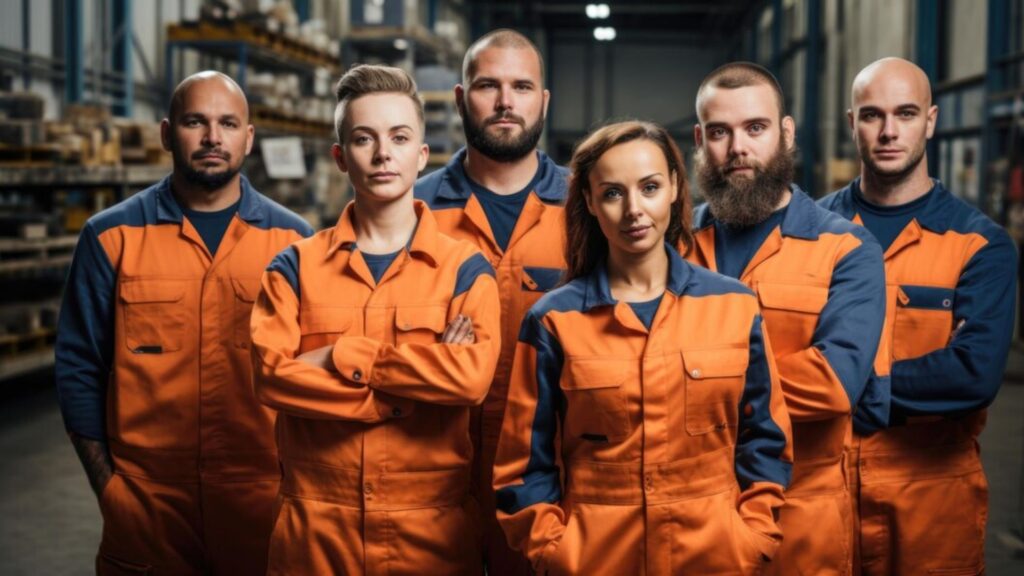 A Tradition of Quality and Excellence
Linkwell Uniforms was founded in 2008 to provide top-quality uniforms for organizations and businesses within Dubai. Through the years we've built an outstanding reputation and are now the preferred provider of high-end uniforms. Our dedication to excellence, creativity as well and customer satisfaction have led us to become the top supplier of uniforms for a broad spectrum of customers.
High-quality apparel for every industry
One of the benefits of Linkwell Uniforms is that we can cater to different sectors. If you're in the health, hospitality educational, corporate, or another sector you will find the perfect solution for your uniform. Our vast selection of uniforms includes chef uniforms, scrubs for medical use as well as school uniforms, corporate clothing, and more. We are aware of the specific needs of every industry so our styles and materials can be tailored to suit those demands.
Customization Options Galore
Here at Linkwell Uniforms, we believe that uniforms must not just serve a purpose, but should also represent the distinct identity of your company. This is why we provide an array of choices for customization. Choose among a range of materials, colors, and styles for uniforms that are in perfect alignment with your image as a brand. The skilled designers and tailors at our company collaborate closely with you to ensure that every aspect is in place.
Quality That Speaks For Itself
The quality of our products is the mainstay of all we accomplish in Linkwell Uniforms. We recognize that uniforms must be durable enough to endure the pressures of everyday wear and tear. it's the reason we choose top-quality materials and production methods. Our uniforms are renowned for their strength, durability, and professional look. When you pick Linkwell Uniforms, you're selecting uniforms that will not just be stylish but also last for a long time.
Outstanding Customer Service
Apart from providing premium uniforms, we are also proud to provide exceptional customer support. Our team is committed to identifying your needs and delivering individualized solutions. We are committed to building lasting relationships with our clients and our dedication to client satisfaction remains unshakeable.
Conclusion: Learn about what is the Linkwell Difference
If you're looking for the best uniform business in Dubai with top-quality clothes, Linkwell Uniforms stands head and shoulders over the others. We are committed to high quality and customization, as well as sustainability and excellent customer service our company is the most trusted option for businesses and other organizations all over Dubai. Explore the Linkwell distinction and enhance your image by wearing uniforms that represent the best of your company.
To conclude, if you're in search of a uniform provider that is located in Dubai which can supply high-quality clothing that is designed to meet your specific requirements, then Linkwell Uniforms should be your top choice. We have a history of excellence, an adherence to excellence, as well as an unwavering commitment to our customers; we're the ideal choice for all requirements for uniforms. Improve your branding image by using Linkwell Uniforms and experience the distinction in service and quality.