In the frantic and competitive medical field, the ease and efficiency of scrubs for medical professionals must play an essential function. If you're a doctor health professional, nurse, or an appropriate set of medical scrubs could make a huge difference to the way you work. In this post, we will discuss why it's important to select the appropriate medical scrubs in Dubai and the ways Linkwell Uniforms, a reputable company stay well-behaved and professional.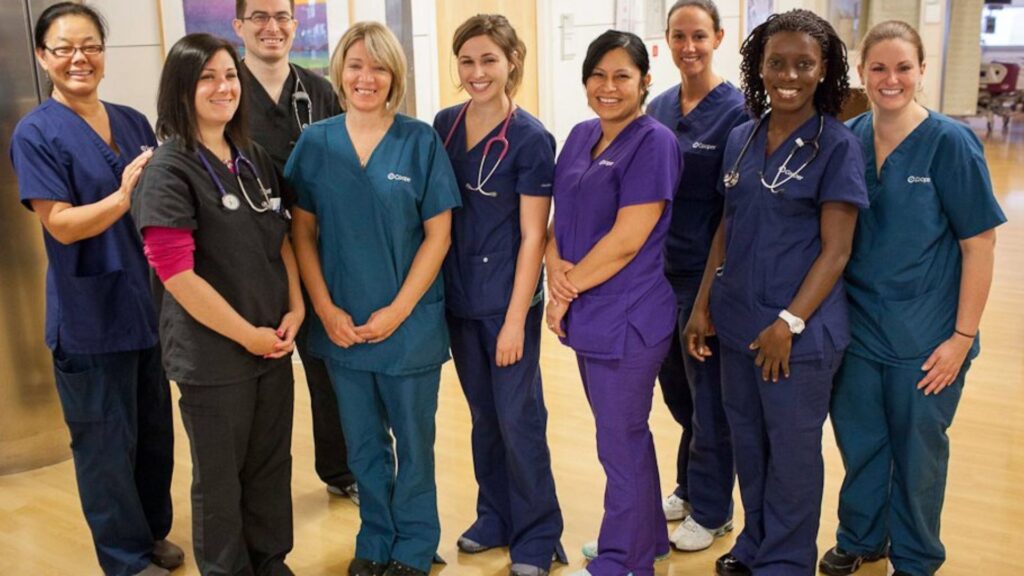 Medical scrubs have advanced a great far from just being a dress for medical professionals. They're designed to satisfy certain requirements and ensure comfort as well as functionality and adherence to hygiene guidelines. Medical scrubs offer a neat and professional look while providing the functionality required for a hospital setting.
Comfort and Mobility
One of the primary elements of uniforms for healthcare is comfort. Medical professionals work for long hours at their feet looking after patients as well as navigating quickly through the clinic or hospital. Medical scrubs must be comfortable and allow the freedom to move freely without limitation. Linkwell Uniforms understands the importance of a comfortable environment and has medical scrubs for Dubai which are made to be mobile.
Hygiene as well as Safety
When working in a hospital maintaining a high standard of cleanliness and security is essential. Medical scrubs need to be easy to wash and disinfect to stop the spread of infection. Linkwell Uniforms provides medical scrubs composed of materials that can be used for frequent cleaning and sterilization. We ensure they comply with the rigorous sanitation standards that are required for medical professionals.
Professionalism and Identity
Medical scrubs are not just concerned with hygiene and comfort; they can also enhance the image of professionalism in hospitals. Cleanly constructed and fitted scrubs can create a feeling of faith and confidence among patients. In addition, they allow the patients to recognize health professionals and improve communications and efficiency within healthcare.
Options for Customization
Linkwell Uniforms offers a wide selection of customizing options for medical scrubs that are available in Dubai. If you're looking for scrubs with particular shades and with your hospital's or clinic's logo or personalized with your names Our customization options ensure that your scrubs match your brand and standards.
Different styles and Sizes
Different healthcare professionals do not have similar requirements regarding medical scrubs. Some prefer traditional V-neck scrubs whereas some prefer contemporary and fitted designs. Linkwell Uniforms offers a variety of cuts, styles, and sizes that cater to the different bodies of health professionals working in Dubai. The goal of Linkwell Uniforms is to provide choices that allow you to appear and feel at your most confident when you are working.
Conclusion
Medical scrubs for Dubai can be more than a dress code; they're an integral part of the everyday life of a healthcare professional. The right scrubs for medical professionals improve comfort, safety as well and professionalism, all while helping to create pleasant patient' satisfaction. By using Linkwell Uniforms, you can be comfortable and professional within the ever-changing field of healthcare and be prepared to offer the highest quality medical care for your patients. We will provide medical scrubs that will meet or surpass your expectations.