Dubai is a city that's famous for its lavishness and creativity and isn't only about soaring skyscrapers or extravagant shopping centers. It's also an enclave for culture and art where the traditional art of making is merged with contemporary art. One of the crafts that flourish in Dubai's bustling cities is embroidery. If it's about the Art of embroidery in Dubai, Linkwell Uniforms is leading the way, transforming the dreams of its customers into reality since 2008.
Art of Embroidery
Conserving Heritage by Using Threads
As a city that embraces new fashions, it's encouraging to realize that Dubai isn't letting go of its rich history. The art of embroidery, a centuries-old technique has a crucial role to play in the preservation of the traditional culture that is prevalent in the region. Linkwell Uniforms recognizes the importance of this tradition and integrates it into its designs for uniforms. Through seamlessly mixing traditional methods of embroidery and modern designs, they design uniforms that are not just beautiful but also pay tribute to the rich heritage of Dubai.
Unmatched Craftsmanship
In the world of embroidery, the quality of workmanship is crucial when it comes to embroidery, and Linkwell Uniforms prides itself on being among the top experienced artisans in the field. Their focus on detail is unparalleled making sure that every image is a masterpiece of artistic quality. From intricate designs to logos for corporate brands the embroidery they create raises the standard of uniforms to a higher level of sophistication.
Elevating Corporate Branding
In the world of business, the importance of branding is paramount. The image of your company is displayed through every element, even the uniforms your employees wear. Linkwell Uniforms helps businesses in Dubai leave an impression with their services for embroidery. Through intricately embroidering branding and logos onto the uniforms of employees, they make sure that each employee is a constant advertisement for the organization. This is a great method to strengthen the brand's image and create a lasting impression on customers and clients.
Quality Threads for Quality Uniforms
Here at Linkwell Uniforms, they believe that the quality of threads used for embroidery is as vital as the workmanship. This is why they select top quality materials and ensures that the designs they stitch simply look beautiful, but last for a long the test of time. Whether it's uniforms that are needed for the hospitality and healthcare industry, or a variety of other fields their dedication to high-end quality is evident in every stitch.
Conclusion
The tapestry of Dubai's culture is made by threads of both tradition as well as innovation. Embroidery is a key element in keeping this tradition alive. Linkwell Uniforms, with its determination to provide unmatched workmanship in terms of customization, quality, and design has set the standard for embroidery and design in Dubai. Their designs embroidered with embroidery don't just improve uniforms, but they also pay tribute to Dubai's rich and diverse cultural origins.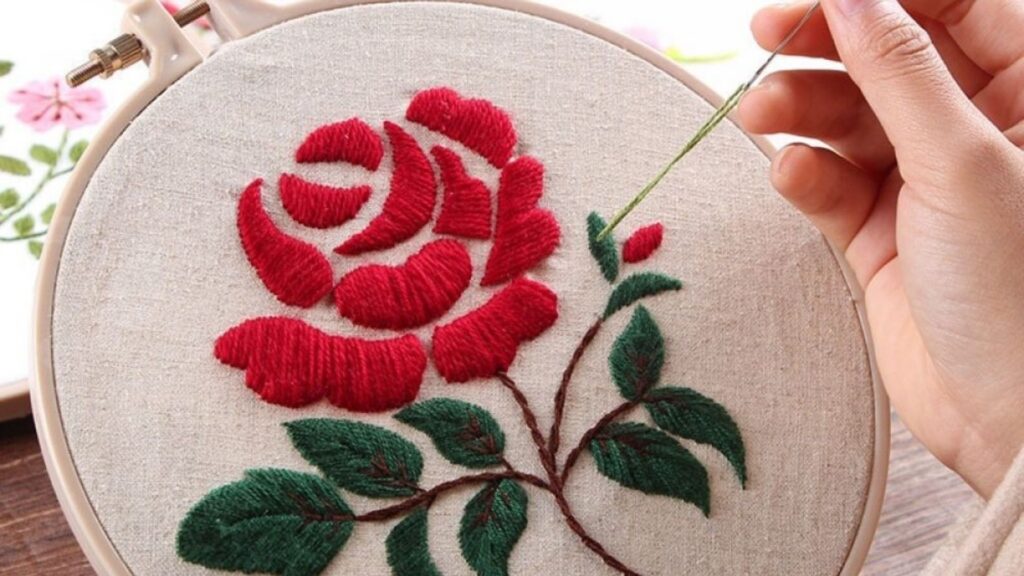 If you're searching for uniforms that blend traditional and contemporary style and modernity, then look for Linkwell Uniforms. With their artistically designed embroidery service, they can transform uniforms into art pieces with professionalism and creativity making sure that employees don't just wear uniforms but also works made of art that convey a tale of history and quality. in Dubai in the city where modernity merges with tradition the Linkwell Uniforms are the perfect example of making dreams come true by utilizing the art of embroidery.